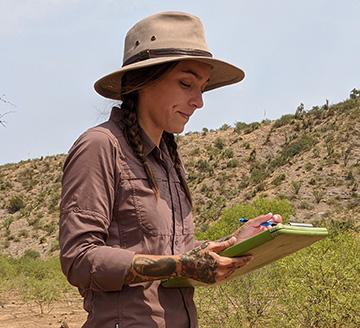 "My GIS and physical geography coursework equipped me with knowledge and skills that were unique and valuable to federal land management agencies. GIS applications are increasingly used for fieldwork, and GIS data and analysis is the foundation of many evaluations and decisions."
Chandler Schoch, Range Technician, Bureau of Land Management (BLM), US Department of the Interior
BS Geography, 2019
As a Range Technician, Chandler Schoch's work focuses on livestock grazing on the Bureau's Arizona lands. She conducts monitoring and inspections in the field, and then analyzes and applies this data and information to be included in documents that help inform management decisions on public lands. Chandler began her work in this area during her last semester at ASU, when she started a year-long GIS internship with the BLM. During her GIS internship, she worked closely with the rangeland management program and discovered her underlying passion for that realm. Hired on full-time as a Range Technician after her completing her internship, Chandler also is now working towards a masters' degree in Rangeland Ecology and Management.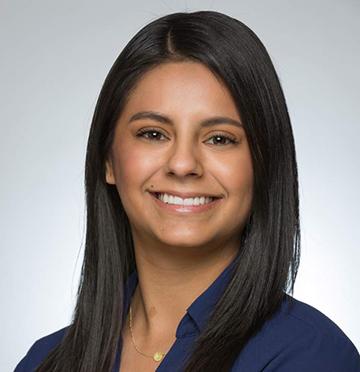 "Jump on opportunities that come your way. Whether it's a class, internship or career fair, it can shape the vision for your career path and lead to new connections that will expand your professional network."
Marcela Mora-Yatko, Planner, Matrix Design Group, Inc.
BS Planning and BA Sustainability, GIS Certificate, 2015
Marcela began her position at Matrix Design shortly after graduating. Her work focuses on comprehensive and compatibility planning. She combines community outreach, research, and data analysis to develop plans, including policies and recommendations, for a wide variety of communities across the United States. Marcela's decision to get degrees in both Sustainability and Urban Planning began with an introductory course that emphasized the relationship between the built environment and the community -- how sustainable communities entail diverse factors that must work together to make a community livable. She began her professional experiences with an internship with the City of Phoenix Mayor's Office, followed by a second internship with the city's Planning and Development Department.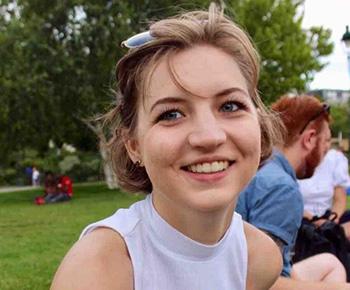 "What I love about my job is that I get to utilize my GIS skills every day while also learning about how the power grid works. I've always been interested in energy and electricity and GIS has been the gateway for me to become a part of that industry."
McKenzie Murphree, GIS Mapping Specialist, Arizona Public Service
BS GIS 2018
In her second year at ASU, McKenzie Murphree began a role as a GIS/Mapping Intern at a Phoenix-area renewable energy firm. This provided an excellent skill set for her current position as a mapper at APS, where she uses engineering drawings, county assessor maps, and survey notes to update and maintain the utility's GIS database. Designers and engineers utilize the GIS team's maps not only as a location tool but even more importantly, for the attributes associated with the features – from line voltages to conduit sizes – a key resource for them to figure out how to design the next project in that area.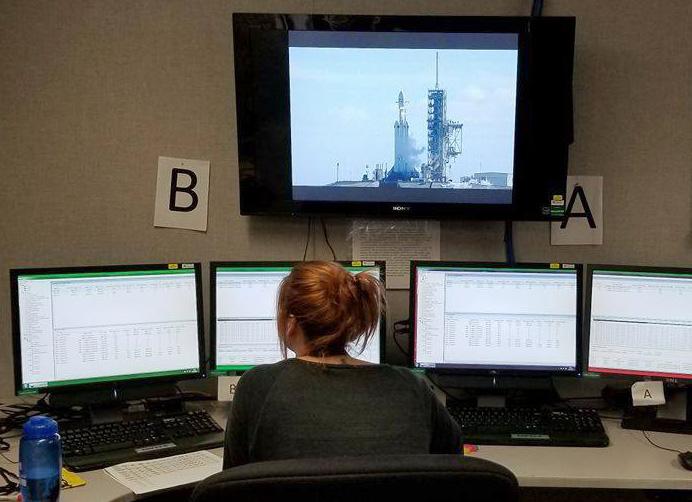 "My advice to women pursuing STEM careers is to not limit yourself to just classwork. Find extracurricular programs that will help you in your career. And don't limit yourself to other people's opinions of what they think you can accomplish."
Wendy Nessl, Meteorologist, RGNext
BS Geography (Meteorology/Climatology), 2017
In her job of providing weather support for companies that launch from Cape Canaveral, Florida, Wendy Nessl has played a role in seeing that several rockets successfully launched their payloads into orbit -- including SpaceX's Tesla sport car launch in Spring 2018. While studying meteorology at ASU, as part of a team of undergraduates, Wendy designed the science objective for a NASA CubeSat mission to study urban heat islands using infrared satellite imagery and GIS. She also conducted NASA-funded research in which she identified temperature variations between local climate zones.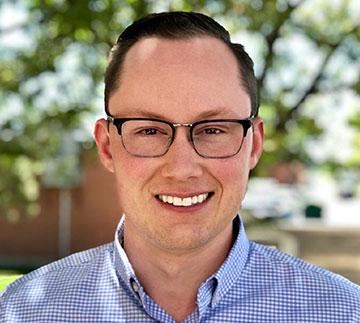 "I think that in an increasingly global world, intercultural exchanges are one way we can bridge the gap between problems and solutions. Education is perhaps the best investment because it usually pays for itself in the form of the new ideas, solutions and inventions it generates many times over."
Andrew Rogge, Senior Planner, City of Sheridan, CO
BS Planning 2016
As a senior planner for the City of Sheridan in the Denver area, Andrew has contributed to a number of long-range projects, including creation of a new mixed-use zoning district, grant writing for a bus stop improvement program, and developing regulations for accessory dwelling units. He interacts daily with residents and business owners to answer questions related to zoning and economic development, and processes and manages land development inquiries. In addition, Andrew is active as a resident of Denver, serving as a board member on the Capitol Hill United Neighborhoods Board.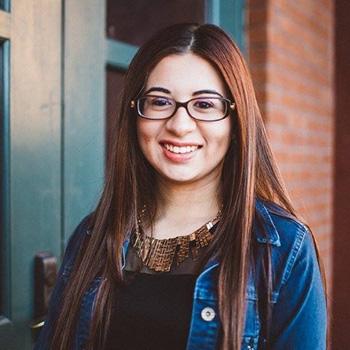 "The best part of my job is that I get to be as creative as I want when creating my maps and my applications."
Madison Halvorson, Enterprise GIS Solutions Analyst, City of San Antonio
BS GIS and BS Planning, 2018
Madison Halvorson works for the City of San Antonio in the IT Department as an Enterprise GIS Solutions Analyst. She creates custom web mapping applications for other city departments. Her work involves a lot of front end coding using HTML, CSS, and JavaScript. She is also an active ESRI - ArcGIS Online user creating custom Story Maps as well as using built-in applications -- Web App Builder, Operation Dashboards and many more.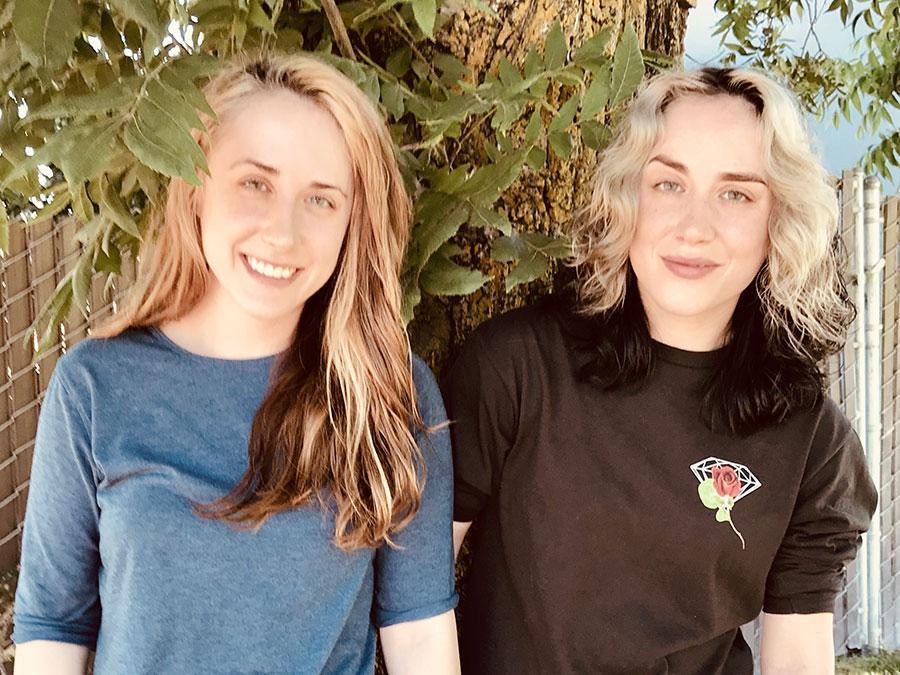 "Geography is such a vast subject that finding a focus is helpful. Interning is a great way to do this as it allows you to experience the reality of what a particular job is like."
Claire and Paige Girardi, GIS Technicians, contractors for Apple
BS Geography, 2018
Hired as contractors for Apple soon after completing their bachelors' degrees, sisters Claire and Paige Girardi are helping build and grow Apple's navigation app. Their coursework as ASU Online students, along with an internship they set up near their small community in California's Central Valley, provided a foundation to begin professional employment in GIS.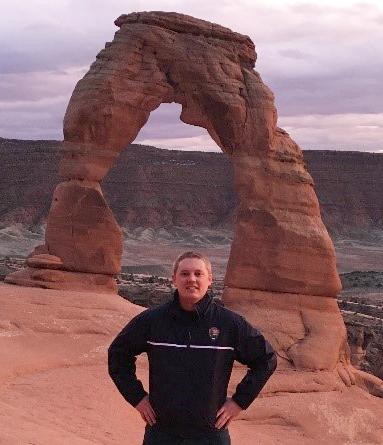 "I love working as a development planner for the National Park Service. It gives me the ability to address the urban and natural interface necessary to help communities achieve their goals."
Brandon Stocksdale, Community Planner, National Park Service
MUEP 2014
Brandon works in Orem, Utah, as part of the National Park Service's Rivers, Trails, and Conservation Assistance Program team. By partnering with community groups, nonprofit organizations, tribes, and state and local governments, this program enables communities to conserve and protect more than 50,000 acres of parkland, wildlife habitat, and open space each year. Brandon specializes in developing urban-natural boundary protection solutions for the program and designing community conservation opportunities and outdoor recreation projects.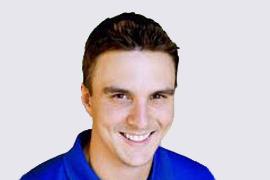 "Whatever your background is, GIS is applicable."
George Green, Program Manager, Esri
MAS-GIS 2013
Esri, developers of ArcGIS and related mapping and analytical software, regularly recruits from ASU's MAS-GIS program, and there's a cohort of ASU alums at the company's headquarters in Redlands, CA. George Green began for his first position at Esri even before he completed his Master's degree, and after two years was promoted to a program manager position within the company. Describing his MAS-GIS professors and the classroom environment, Green said, "They brought experience to the room, and everyone was excited about what they are doing."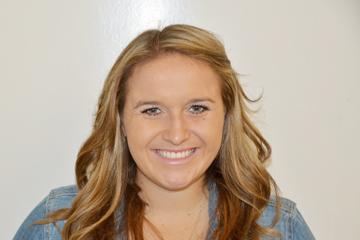 "I love my current position because every day brings a new challenge. I'm able to see growth while being humbled with each project. Our team gets to start at a conceptual level, develop and design plans, get contractors to bid on the plans we created then make the plan set come to life."
Lucy Aubrecht, Technology Specialist (Aviation), Michael Baker International
BS Geography (Meteorology/Climatology), MAS-GIS 2014
Lucy Aubrecht became interested in GIS while working towards her undergraduate degree in meteorology. Choosing to carry out an MAS-GIS degree, she knew she'd like to work in the Pittsburgh area, so focused her MAS-GIS capstone projecton developing a flash flood potential index within the area covered by the Pittsburgh National Weather Service. Now in Pittsburgh working with a nationwide consulting company, she's developed expertise in designing airports, with her responsibilities ranging from master plans to surveying to mobile and aerial LiDAR.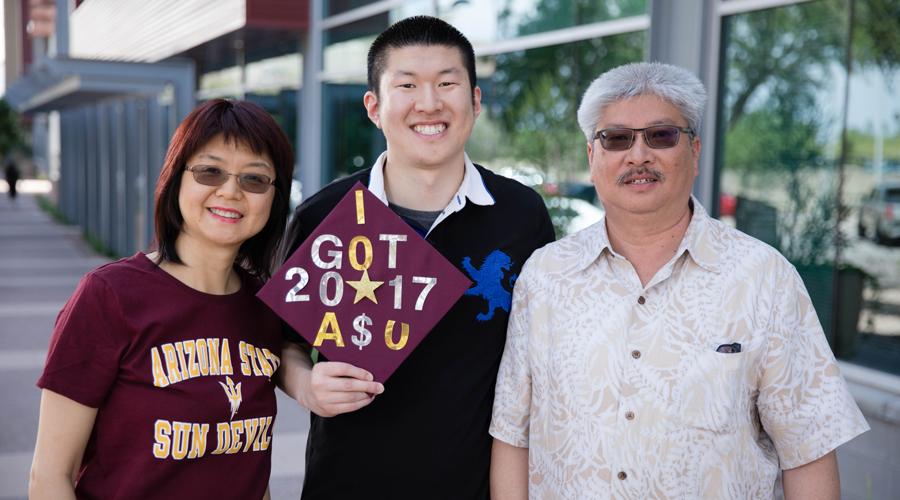 "Be prepared to think outside the box. We are not planning what already works. We are planning to make the existing things better -- and that requires an open mind and lots of creativity."
Scott Lau, Transportation Planner, California Department of Transportation
BS Planning, 2017
Scott Lau wears several hats in his position with Caltrans. As Transportation Planner, he reviews development proposals from agencies, firms and individuals, researches their possible impacts on the California highway system, and identifies mitigation strategies. He's also one of a group of Grant Managers for Sustainable Communities -- a role in which he helps rural and disadvantaged cities in his district to receive and manage grants that fund road maintenance and improvements. Finally, Scott has used his GIS skills to develop a GIS software tool that helps engineers, architects and planners be aware of historical and present development, road conditions, and future initiatives.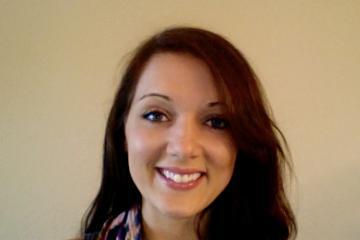 "My current position challenges me to find solutions to financial, political, and cultural barriers and applies a multitude of the principles that I studied at ASU."
Lynn Coppedge, Sustainability Planner, City of Lakewood, CO
BSP 2013, MUEP 2014 (4+1)
Working as a sustainability planner for the City of Lakewood, Lynn develops creative programs and outreach events to help make Lakewood a better place to live. Coppedge discovered the 4+1 program while pursuing a double major in urban planning and sustainability. She cites several key experiences that allowed her to make quick strides in her chosen field – the mentorship program that pairs planning students with professional planners, her internship, and the capstone project she completed in her last semester.