What do GIS professionals do?
GIS careers
Career advice
Meet our GIS alumni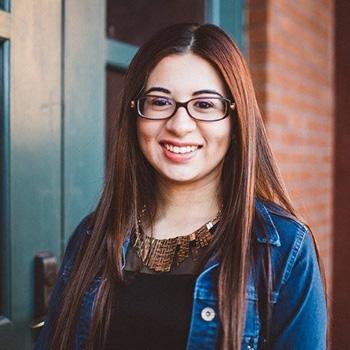 "The best part of my job is that I get to be as creative as I want when creating my maps and my applications."
Madison Halvorson, Enterprise GIS Solutions Analyst, City of San Antonio
BS GIS and BS Planning, 2018
Madison Halvorson works for the City of San Antonio in the IT Department as an Enterprise GIS Solutions Analyst. She creates custom web mapping applications for other city departments. Her work involves a lot of front end coding using HTML, CSS, and JavaScript. She is also an active ESRI - ArcGIS Online user, creating custom Story Maps as well as using built-in applications -- Web App Builder, Operation Dashboards and many more.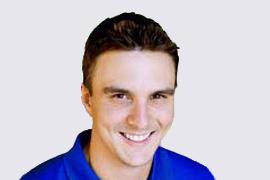 "Whatever your background is, GIS is applicable."
George Green, Program Manager, Esri
MAS-GIS 2013
Esri, developers of ArcGIS and related mapping and analytical software, regularly recruits from ASU's MAS-GIS program, and there's a cohort of ASU alums at the company's headquarters in Redlands, CA. George Green began for his first position at Esri even before he completed his Master's degree, and after two years was promoted to a program manager position within the company. Describing his MAS-GIS professors and the classroom environment, Green said, "They brought experience to the room, and everyone was excited about what they are doing."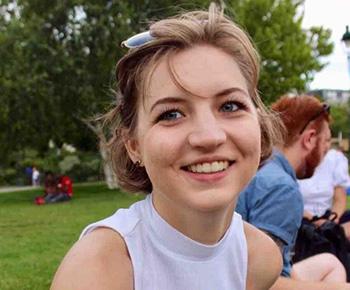 "What I love about my job is that I get to utilize my GIS skills every day while also learning about how the power grid works. I've always been interested in energy and electricity and GIS has been the gateway for me to become a part of that industry."
McKenzie Murphree, GIS Mapping Specialist, Arizona Public Service
BS GIS 2018
In her second year at ASU, McKenzie Murphree began a role as a GIS/Mapping Intern at a Phoenix-area renewable energy firm. This provided an excellent skill set for her current position as a mapper at APS, where she uses engineering drawings, county assessor maps, and survey notes to update and maintain the utility's GIS database. Designers and engineers utilize the GIS team's maps not only as a location tool but even more importantly, for the attributes associated with the features – from line voltages to conduit sizes – a key resource for them to figure out how to design the next project in that area.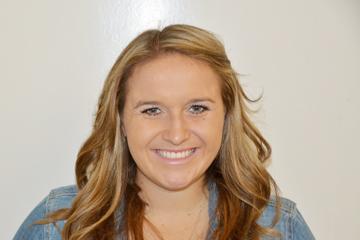 "I wanted to challenge myself, expand my knowledge in the industry and make myself more marketable upon graduation. The MAS-GIS program provided an opportunity to do so."
Lucy Aubrecht, Technology Specialist (Aviation), Michael Baker International
BS Geography (Meteorology/Climatology), MAS-GIS 2014
Lucy Aubrecht became interested in GIS while working towards her undergraduate degree in meteorology. Choosing to carry out an MAS-GIS degree, she knew she'd like to work in the Pittsburgh area, so focused her MAS-GIS capstone project on developing a flash flood potential index within the area covered by the Pittsburgh National Weather Service. Now several years into work with a nationwide consulting company, she's continuing to learn, utilizing both GIS and AutoCAD Design in the aviation field.