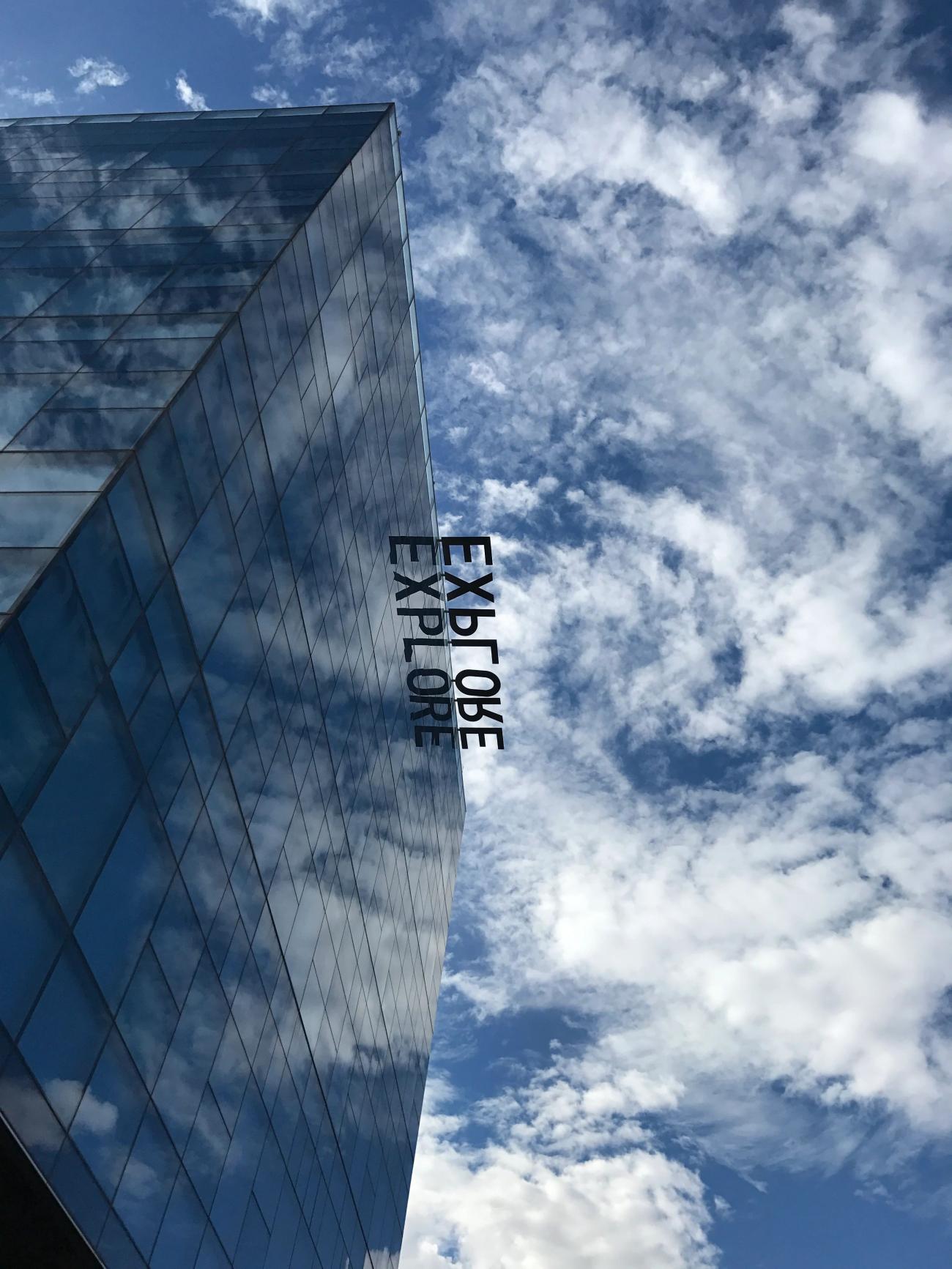 Diversity, Equity and Inclusion
Values
The School of Geographical Sciences and Urban Planning is deeply committed to cultivating and sustaining a welcoming and inclusive environment that will promote equitable treatment of all and increase ethnic, intellectual, socioeconomic and cultural diversity. We aim to advance a sense of belonging whereby contributions by all are valued and no one is excluded from participation based on race, ethnicity, gender identity, sexual orientation, disability, age, veteran status, religion, language, immigration status and/or socioeconomic position. Our school community seeks to be an ally in efforts to eliminate injustice by continuously improving workplace practices and culture by engaging in public acts of sponsorship and advocacy. We acknowledge the importance of diverse, scientific, and unbiased perspectives in addressing grand challenges of public value that face our city, state, nation, planet, and all of humanity. Our goal is to continually engage in open dialogue with all interested school stakeholders to courageously address any form of discrimination, harassment, or intimidation that may hinder the promotion of scientific work, equity, diversity, inclusion, and belonging in our on-campus, online and extended communities.
Land Acknowledgment
The School of Geographical Sciences & Urban Planning facilities are located upon the ancestral homelands of Indigenous Nations that have inhabited this land for centuries including the Akimel O'odham (Pima) and Pee Posh (Maricopa), peoples. We express gratitude for their stewardship of the land our School currently occupies. SGSUP is dedicated to cultivating relationships with local Native Nations and providing a welcoming environment for Native American students.
SGSUP participates in Race, Ethnicity, and Place Conference
Fifteen members of the School of Geographical Sciences and Urban Planning community spanning faculty, undergraduate and graduate students participated in the 2021 Race, Ethnicity, and Place (REP) conference hosted both virtually and in-person in Baltimore.
REP is the leading international geography conference whose foci are on race, ethnicity and place. The conference serves as a venue for first generation college students, and students and faculty from underrepresented groups to share in a community of similar lived experiences and an opportunity to broaden support networks.
Mihir Aranala, a Master's in Urban and Environmental Planning student; Dr. Wei Li, professor; and William Walker, a fifth year GIS student, all from SGSUP and pictured to the right, attended the conference in person.
"I was very thankful to hear from professionals in the field a commitment to ensure our geography professors and curriculum are more representative of the communities in which we teach and learn," said Walker.
SGSUP was one of the 10 title sponsors of the conference, along with the AAG, AGS, NSF, five other universities and a foundation.
History of SGSUP JEDI Efforts
SGSUP's Diversity and Inclusion Committee was initiated by the then Director Trisalyn Nelson in 2018, chaired by Soe Minyt with eight appointed members. The 2019 committee, chaired by Daoqin Tong, included nine members. After 2020 murder of George Floyd, a group of SGSUP faculty, led by Kelli Larson and Deirdre Pfeiffer, issued a letter asking for more anti-racism actions within the school. The DI committee was renamed SGSUP JEDI committee, chaired by Wei Li.
Justice, Equity, Diversity, and Inclusion (JEDI) Committee
2020-2021 JEDI Committee Members: Beverly Davis, Daoqin Tong, David King, Elizabeth Larson, Jose-Benito Rosales Chavez, Lance Watkins, Logan Tokos, Rashad Shabazz, Sakshi Hegde, Wei Li (Chair), Yining Tan.